The Only Guide you Need for ITIL Certifications in 2022
The Only Guide you Need for ITIL Certifications in 2022

A Brief On ITIL Certifications
ITIL is a globally recognized framework used for IT service management and provision if IT, and ITIL 4 certifications are designed to help individuals and organizations to improve their IT service management capabilities. The ITIL 4 certification roadmap covers the latest version of the ITIL framework, which provides a comprehensive approach to managing IT services.
Obtaining an ITIL 4 credential is a valuable asset for anyone working in the IT service management field, and it can help you to advance your career and improve your organization's IT service management practices.
All the guidance and practice you will get from such a certification will help you provide better assistance to your end-user. Most industry experts and those who have been certified in ITIL share the same belief that ITIL benefits both individuals and the company.
A recent survey conducted by Global Knowledge, involving 117 people who have earned at least an intermediate-level ITIL certification has found that:
76% of those surveyed said that intermediate and advanced certifications made them more marketable, and nearly 59% said that they were better able to compete with an intermediate-level ITIL certification.
70% reported developing new knowledge and expertise. This is significant because a common complaint of ITIL certification maintains that new knowledge acquisition is rare.
55% felt they had improved their overall effectiveness on the job, and 47% reported that their employees improved efficiency in cost and time. This indicates that an ITIL-certified employee may have a larger impact on colleagues and teams.
---
A breakdown of ITIL Certifications, from cost, to benefits and everything in between
If you have been looking for the best IT certifications in the market, you must have already heard about the ITIL certifications. These ensure that you can apply and eventually get some of the top-paying jobs in the industry with regular promotions. For anyone looking to advance their career as a CIO or CTO, these kinds of certifications work the best. ITIL is the basic framework of IT service management and can surely help organizations in a number of ways, such as:
Better productivity
Reduce the overall cost of service deployment and development
Efficiently manage risks
Develop a more functional IT environment
Curate more customer relations
If you are looking to maximize the worth ITIL can bring to the company, you might want to consider pursuing ITIL certifications. There are a few different levels of ITIL certification, starting from Foundation all the way to Master. However, this certification can only be obtained by professionals, not the whole organization.
In the later part of 2019, the newer and more modern approach of ITIL was introduced, making it the fourth rendition of the same. If you are in the middle of pursuing ITIL V3, you might want to complete that. However, if you are new to ITIL and starting now, ITIL 4 certification is what you should focus on. Now that you have a basic idea of ITIL certifications, it is time for you to learn about them more in-depth.
What Are Some Common Benefits Of ITIL Certifications?
As is quite clear, pursuing your accreditation with ITIL is absolutely priceless. Not only does it help increase your understanding of the service and problem-solving skills, but it also ensures that you climb the corporate ladder faster and more efficiently. For instance, with the completion of ITIL certification, you will be able to:
Fast-track your professional development
Better your earning potential
Be more credible in your service
Increase your product knowledge foundation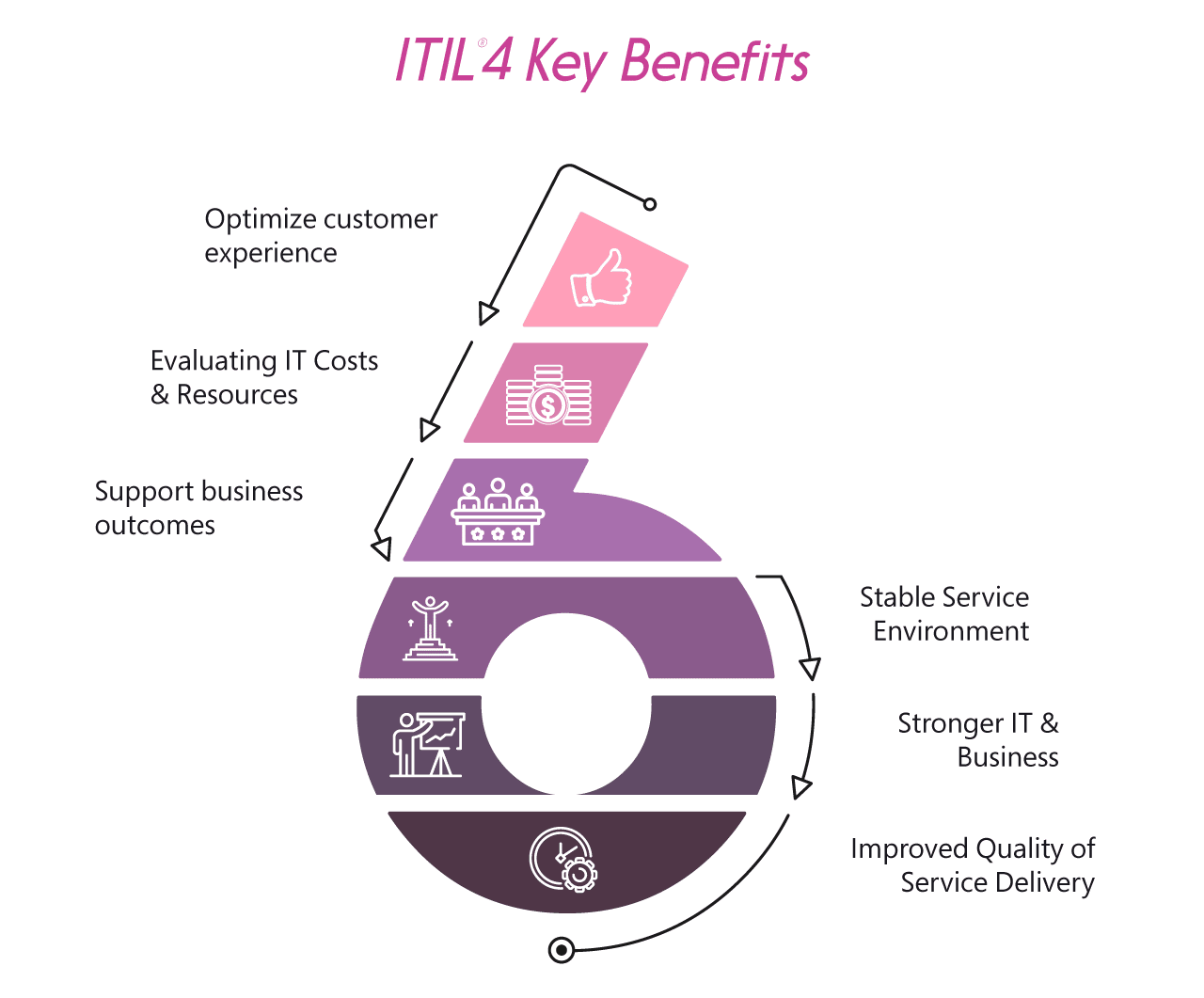 How Much Does ITIL Certification Cost?
Axelos owns the ITIL framework and also maintains the framework accrediting the examination and training institutes. So if you are trying to pursue ITIL 4 training, you can find a wide variety of ITIL ATOs that offer training and certification exams, all of which you can find on the main website of Axelos.
Make sure that you choose a certification provider that is recognized by Axelos. Even though you can find other non-accredited institutes which cost lesser but the results and content might vary and not be as reliable. The pricing main depends on your location, if it's an online or offline course and if you require in-house training with your own company.
Who Can Join An ITIL Institute For Certification And Training?
As mentioned earlier, ITIL certifications can only be pursued by individuals and not the entire company. If you have found a company that claims to be ITIL certified, they either:
Promote the employees that hold this certification in the company, or
Work with an associated but different standard like ISO/IEC 20000, which companies can easily earn.
The Types of ITIL Certifications
ITIL 4 Foundation
The ITIL 4 Foundation certification introduces the ITIL framework and enables candidates to look at ITSM through an end-to-end operating model for the creation, delivery and continual improvement of tech-enabled products and services. The certification can help candidates who require a basic understanding of the ITIL framework, want to use ITIL to enhance ITSM, or those whose organization has adopted ITIL.
ITIL 4 Managing Professional
The ITIL Managing Professional stream provides practical and technical knowledge about how to run successful IT enabled services, teams, and workflows
The four modules are:
ITIL 4 Strategic Leader
The ITIL 4 Strategic Leader stream provides learners with the understanding of how IT influences and directs business strategy.
The two modules are:
ITIL 4 Extension Modules
ITIL 4 Extension Modules is a stream of two modules that are part of ITIL 4, helping you gain the skills you need for the challenges of the future.
The two modules are:
The ITIL 4 Extension Modules have been created to extend the main ITIL 4 framework and provide organizations and professionals with the guidance to address and harness the challenges and opportunities presented by emerging technologies and themes that impact their operations.
What Does The ITIL 4 Certification Entail?
Lastly, before you join an ITIL certification program, you must understand what it brings to the table. ITIL certification is basically segregated into four different levels of certification. While a candidate can choose only to pursue an entry-level or medium certification, the CIO or project manager can go for the Master or Expert status. Out of a total of four levels, the first three require you to get good credit and pass all examinations. However, the master level does not require credits; it comes with its own criteria.
These are some important things that you must know before enrolling for an ITIL certification. If you are looking for a reputable training course, you can rely on Trainocate. With some of the best reviews in the market, Trainocate will surely help you take your IT skills to the next level.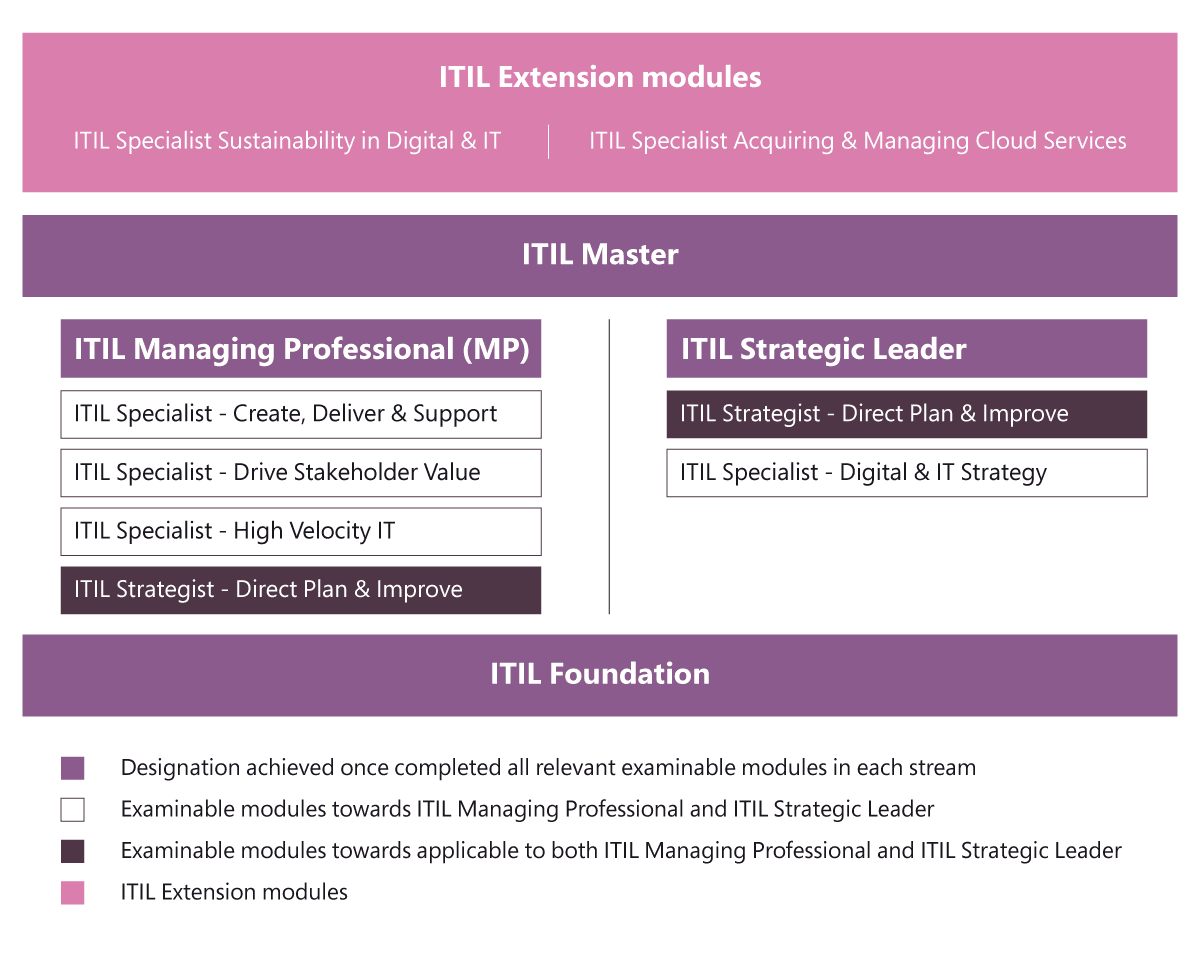 ---
Choose from ITIL 4 Service Management certification courses where ITIL® 4 is an adaptable framework used by service management organizations around the world for service delivery. It optimizes digital technologies to co-create value, drive business strategy, and embrace digital transformation. ITIL 4 provides common practices and language to ensure your teams are aligned in their work.
Syazana Khan
A communications specialist and technology wordsmith with over 2 years experience in the IT and professional development training arena.