Red Hat: How To Manage Linux Environments with Modern Tools and Techniques
Red Hat: How To Manage Linux Environments with Modern Tools and Techniques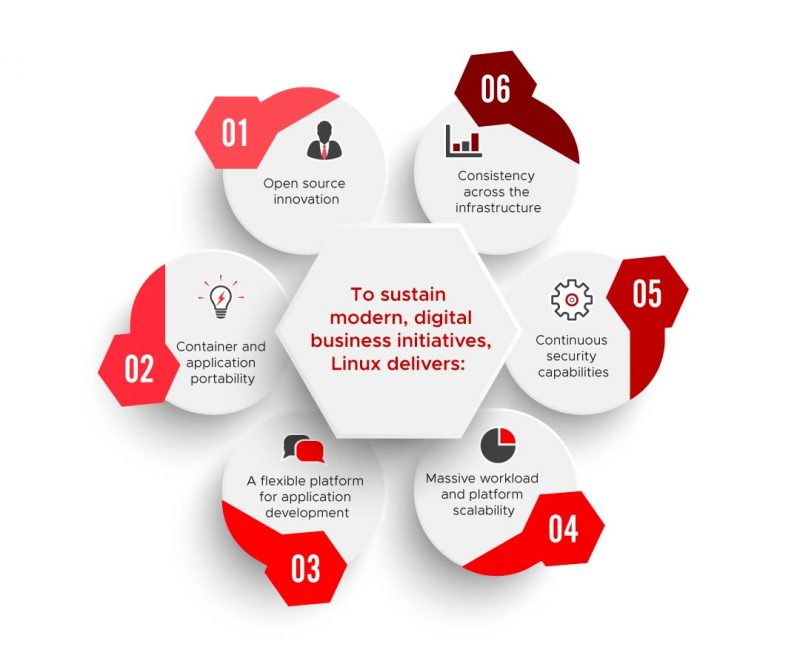 "A guide to modern best practices, tools, and techniques for effective system management."
As one of the world's most dominant operating systems with widespread adoption across industries and emerging technologies, Linux has been frequently used for highly available, reliable and critical workloads in data centres and cloud computing ecosystems and backs a variety of use cases, target systems and mechanisms.
Linux by numbers: 
More than 75%
of cloud-enabled enterprises
report using Linux as their
primary cloud platform.
–
54%
of all applications running
in public cloud infrastructure
are running on Linux
virtual machines
–
80%
of hiring, managers are
recruiting Linux talent.
Every major public cloud provider which includes – Amazon Web Services (AWS), Microsoft Azure, Google Cloud Platform (GCP) and Alibaba Cloud – offers various distributions of Linux in their marketplaces.
This e-book by Red Hat on 'How To Manage Linux Environments with Modern Tools and Techniques' serves as a guide, providing expert guidance aimed at Linux® administrators and architects to streamline management of their environments utilizing modern best practices and automated tools. Organizations that have implemented these recommendations have seen increased IT efficiency, security, reliability and costs while better supporting their business with innovation and insights.
Some of the ways that this e-book can help your organization experience: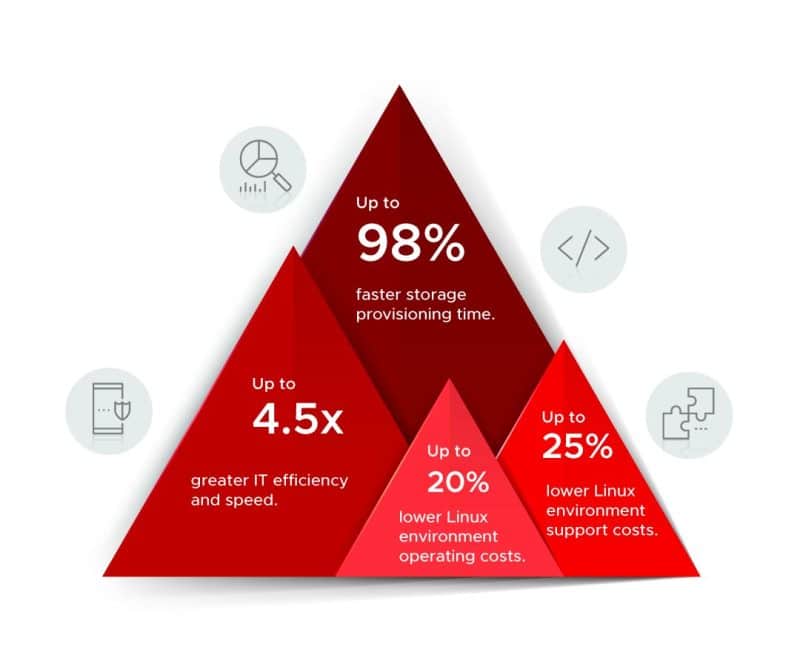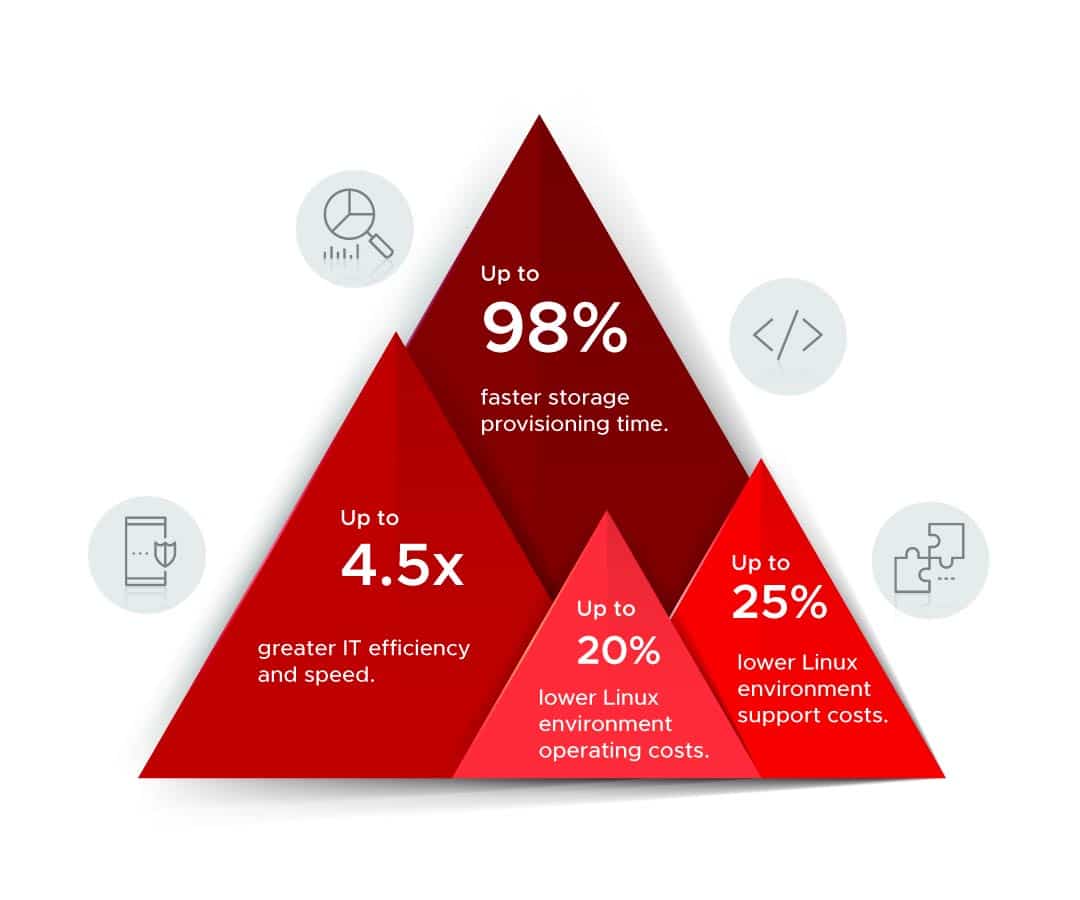 Read the full e-book here:
How To Manage Linux Environments with Modern Tools and Techniques
Trust Red Hat to help build skills and knowledge through flexible training options, real-world content and validation of skills through hands-on certification exams. Maximize your team's skills and the impact of your organization's technology investments with these recommended Red Hat® Training and Certification courses:
RH124: Red Hat System Administration I
This course is intended to develop the skills needed for basic administration and configuration of Red Hat Enterprise Linux, and introduces key command line concepts and enterprise-level tools, laying the foundation for the rapid deployment of Red Hat Enterprise Linux.
RH135: Red Hat System Administration II with RHCSA® Exam
Red Hat System Administration II with exam (RH135) builds the skills and knowledge needed to become a full-time Linux administrator.
RH294: Red Hat System Administration III: Linux Automation with Ansible
Red Hat Linux Automation with Ansible (RH294) teaches how to automate provisioning, configuration, app deployment, and orchestration.
Syazana Khan
A communications specialist and technology wordsmith with over 2 years experience in the IT and professional development training arena.