How Microsoft Power Platform Training & Certification Empowers Enterprises
How Microsoft Power Platform Training & Certification Empowers Enterprises
Microsoft Power Platform delivers intelligent business solutions that elevates the productivity of workplaces. When paired with certification to develop specialized personnel, enterprises get more out of this next-gen platform.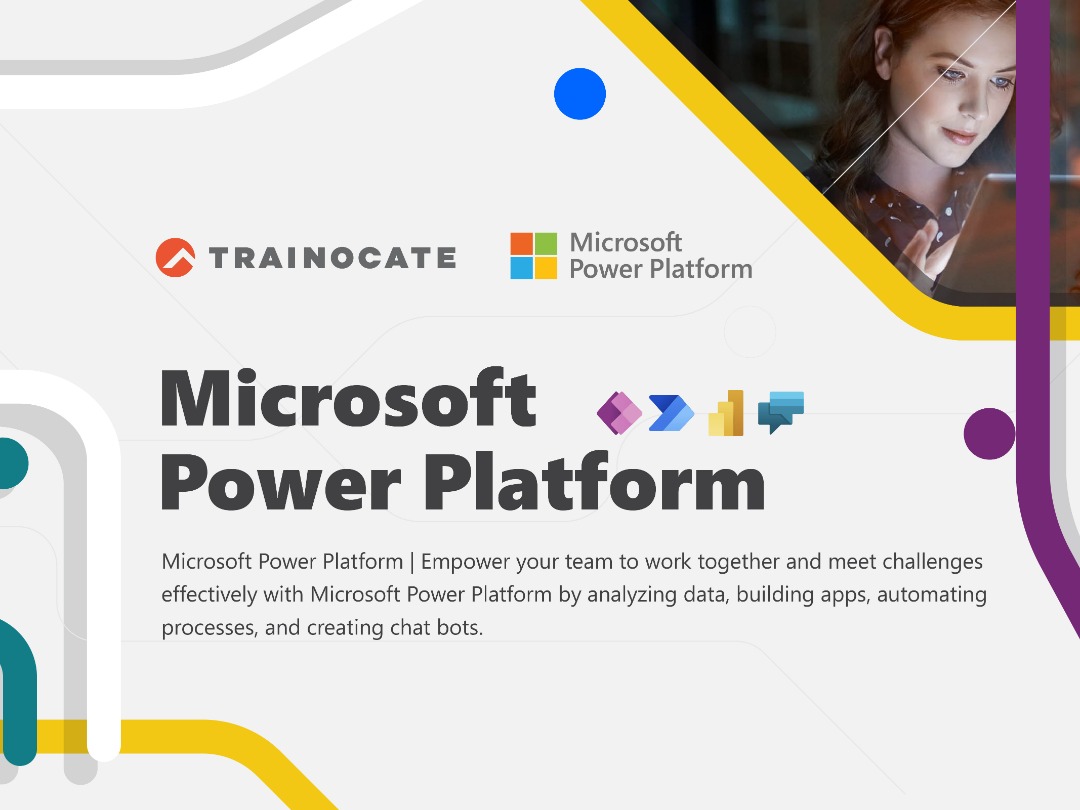 What is Microsoft Power Platform?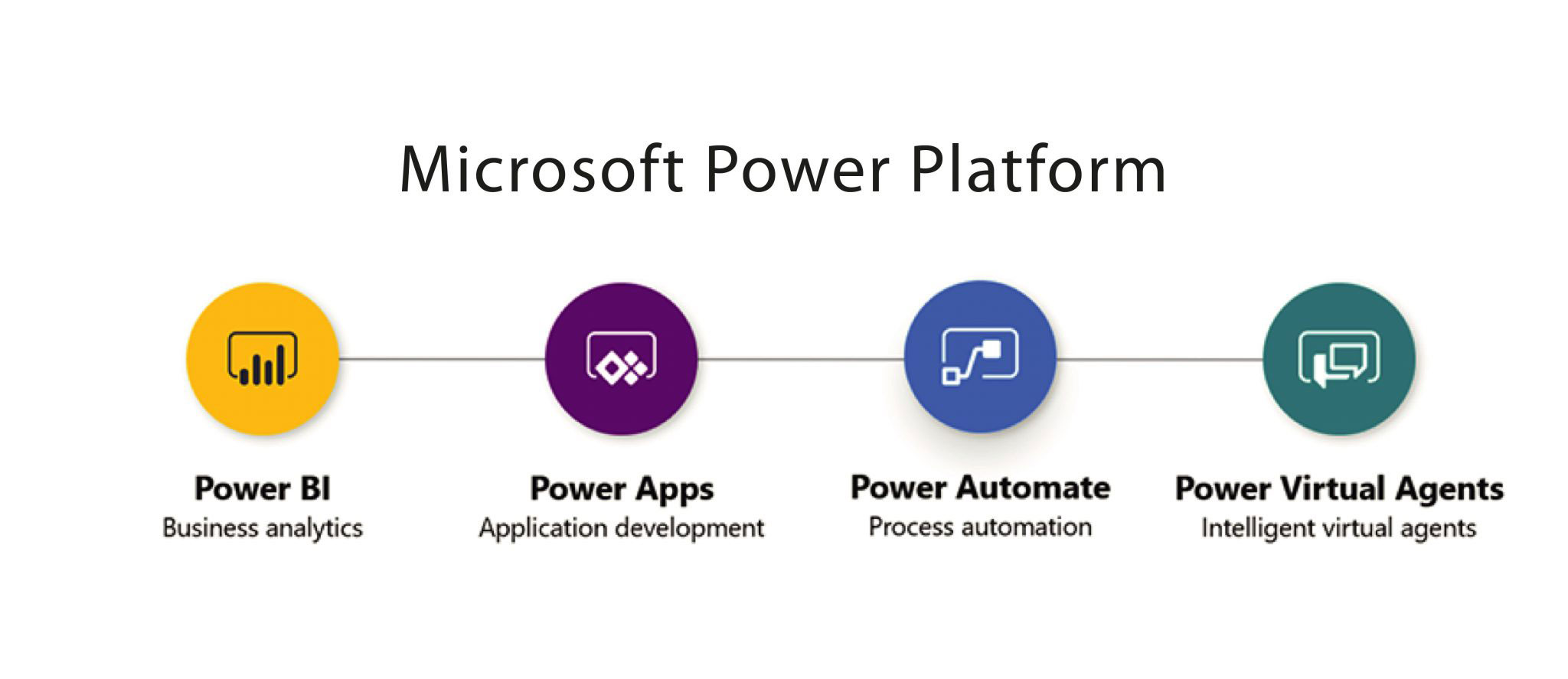 Microsoft Power Platform is a collective set of four major components which is built on Microsoft Dataverse:
Power BI – data analytics and visualization tool for Business Intelligence (BI)
Power Apps – development platform to build low-code mobile and web applications
Power Automate – process and automation tool which connects different applications and platforms
Power Virtual Agents – intelligent chatbots to mimic conversations like real human
Dataverse is a data storage and management engine of Microsoft Power Platform that acts as a data backbone to unify data from multiple sources. Therefore, this enables the robust power of these four components to be integrated in becoming a powerful business application platform. These applications can be utilized in a standalone manner to fulfill insular objectives. However, when they are combined, it brings data to life.
Microsoft Power Platform Key Facts and Figure
According to a study by Forrester, enterprises which utilize Microsoft Power Platform can observe these improvements.
502% Return on Investment (ROI) which is equivalent to USD25.92 million in Net Present Value (NPV) within three years
48% reduction in cost of application development
1.5% increase in operating revenues
Payback for investment is noticeable in 11 months
Power Apps is also recognized as one of the leading four forces in setting trends for the low-code/no-code application development market. The low-code development market is expected to grow 23% higher from 2020, with the estimated value of USD13.8 billion. Unsurprisingly, Microsoft Power Platform taps into the demand for low-code development and data solutions. This likely also explains 16 million monthly active users of the platform, which showed 97% increase from 2020.
Introduction to Microsoft Power Platform Certifications
The increasing users of Microsoft Power Platform also translates to more corporate subscriptions. The complexities in operating four major components require unique expertise and this is where Power Platform role-based certifications play a pivotal role in every workplace.
Fundamental
This is the beginner's course for all candidates to commence the journey in Microsoft Power Platform certification. The Microsoft Certified: Power Platform Fundamentals certification verifies that the candidates possess a basic understanding of the platform which includes business process, data analysis, automation, and others to improve business productivity. There are no prerequisites for this certification.
Candidates for this exam aspire to improve productivity by understanding the capabilities of the Power Platform, automating basic business processes with Power Automate, performing basic data analysis with Power BI, acting more effectively by creating simple Power Apps experiences, and creating powerful chatbots by using Power Virtual Agents.
Associate
As the name implies, the certification is suitable for developers who would learn how to employ low-code techniques to complete tasks in Microsoft Platform. While some expertise in IT would be useful, non-technical candidates may still pursue it. This certification verifies the knowledge in optimizing business processes, automation of tools, data modelling, UX design, and others.
The 4 key components of Microsoft Power Platform – Power BI, Power Apps, Power Automate, and Power Virtual Agents will be explored in great depth. The certification holder will act as the intermediary between users and the implementation team. The Microsoft Certified: Power Platform Functional Consultant Associate certification also verifies the mastery of building apps and chatbots, performing discovery, capture requirements, and more. This certification will also equip the candidate with consultation expertise to dispense advice on Microsoft Power Platform solutions.
This certification is ideal for candidates who are interested in designing, developing, securing, and extending Microsoft Power Platform. Candidates will also master the skills to create solution components, custom user experience, custom process automation, custom visualizations, and more. In addition, certification holders are also known to have some degree of proficiency in DevOps practices for Microsoft Power Platform plus development experience in some coding languages.
If you're looking to prove your expertise as a Microsoft Power Platform or Microsoft Dynamics 365 solution architect, or if you're a developer or a senior consultant ready to take the next step to become a solution architect, this expert certification can help you move forward in your career.
As a candidate for the Power Platform Solution Architect Expert certification, you work with stakeholders and focus on solutions that affect your organization's broad business and technical needs. You have functional and technical knowledge of Power Platform, Dynamics 365 customer engagement apps, related Microsoft cloud solutions, and third-party technologies. For this certification, you need a minimum of 1 to 3 years as a Power Platform solution architect or 7 to 10 years as a senior consultant or developer, along with deep knowledge of Power Platform architecture.
The Microsoft Certified: Data Analyst Associate certification specializes in Microsoft Power BI, a data and analytics reporting tool responsible for Business Intelligence (BI). This certification also verifies candidates' competency in designing and building scalable data models, cleaning and transforming data, plus utilizing advanced analytical skills. The certification holder takes the helm to digest complex insights and convert them to easy-to-understand data visualizations.
Important: The DA-100: Analyzing Data with Microsoft Power BI exam will retire on 31 Mar 2022 and will be replaced with PL-300Too: Microsoft Power BI Data Analyst
Microsoft Power Automate RPA Developer Associate
If you're a developer with a keen interest in providing automated solutions for your organization, this certification could be a great fit for you. You know how to automate time-consuming and repetitive tasks by using Microsoft Power Automate. You review solution requirements, create process documentation, and design, develop, troubleshoot, and evaluate solutions. Working with business stakeholders, you help to improve and automate business workflows. And you collaborate with administrators to deploy solutions to production environments and to support solutions.
 Bridging Skills Gap With Genuine Training
While it's possible to pursue the certifications with self-guided learning, the candidates may also miss out on insider recommendations from Microsoft trainers in the classroom. Thanks to the availability of virtual classes, candidates can now stay home and participate in Microsoft Power Platform instructor-led training. Upskill now and grow business productivity plus career simultaneously with Trainocate Malaysia – Microsoft Certified Gold Partner and 2021 Microsoft Learning Partner of the Year.


Kevin Boey
IT professional with 16 years of working experience with Malaysia's largest training provider specializing in Information Technology & Human Development Competency solutions.