Becoming an effective leader with AMA
Becoming an effective leader with AMA
Becoming an effective leader

with AMA.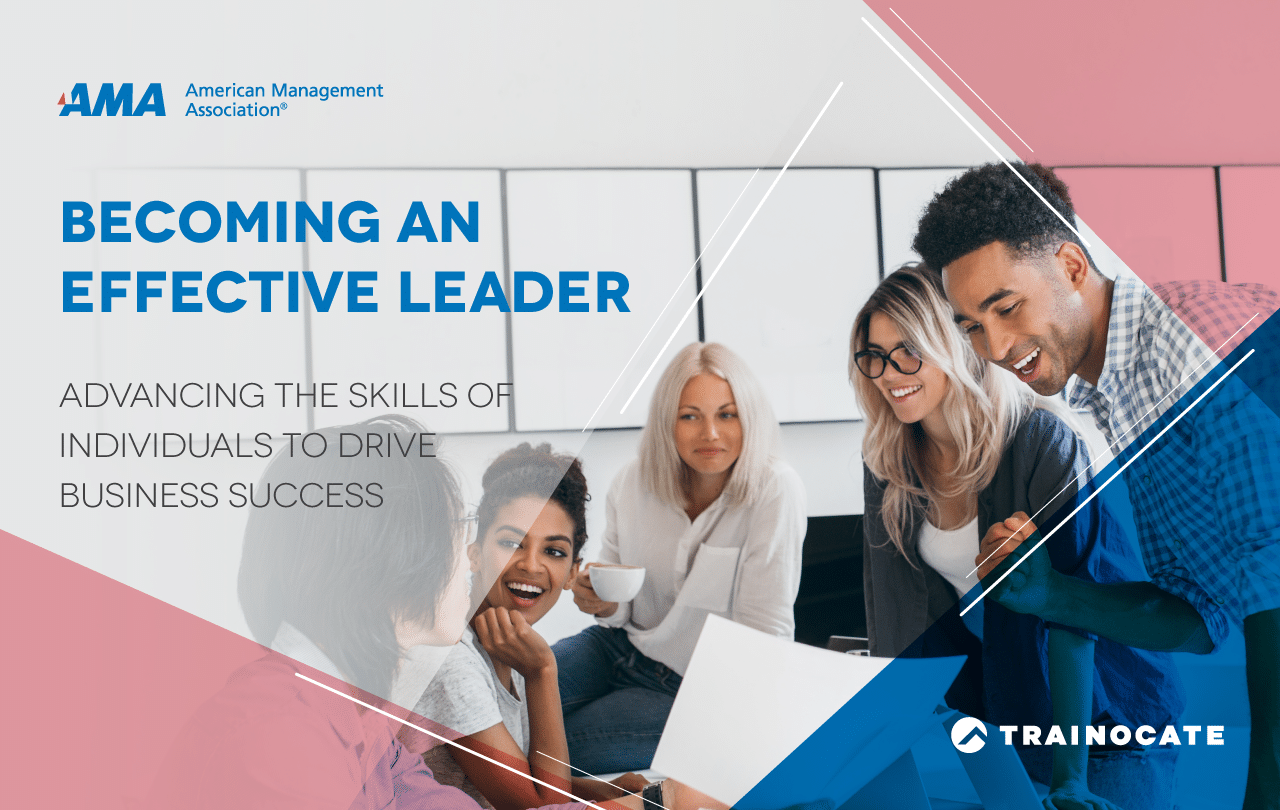 The Leadership Skills Training by AMA is aimed at helping in the development and advancement, unlocking leadership capabilities and allowing you to have a greater impact within your organization; regardless if you are a new leader or an experienced one, with years in your pocket. The skills to lead have an inherent and important value added to the overall development professionally as well as your personal success.
Before we give you our recommendations for AMA's top leadership training, let us elaborate a little bit more about effective leadership in the coming paragraphs.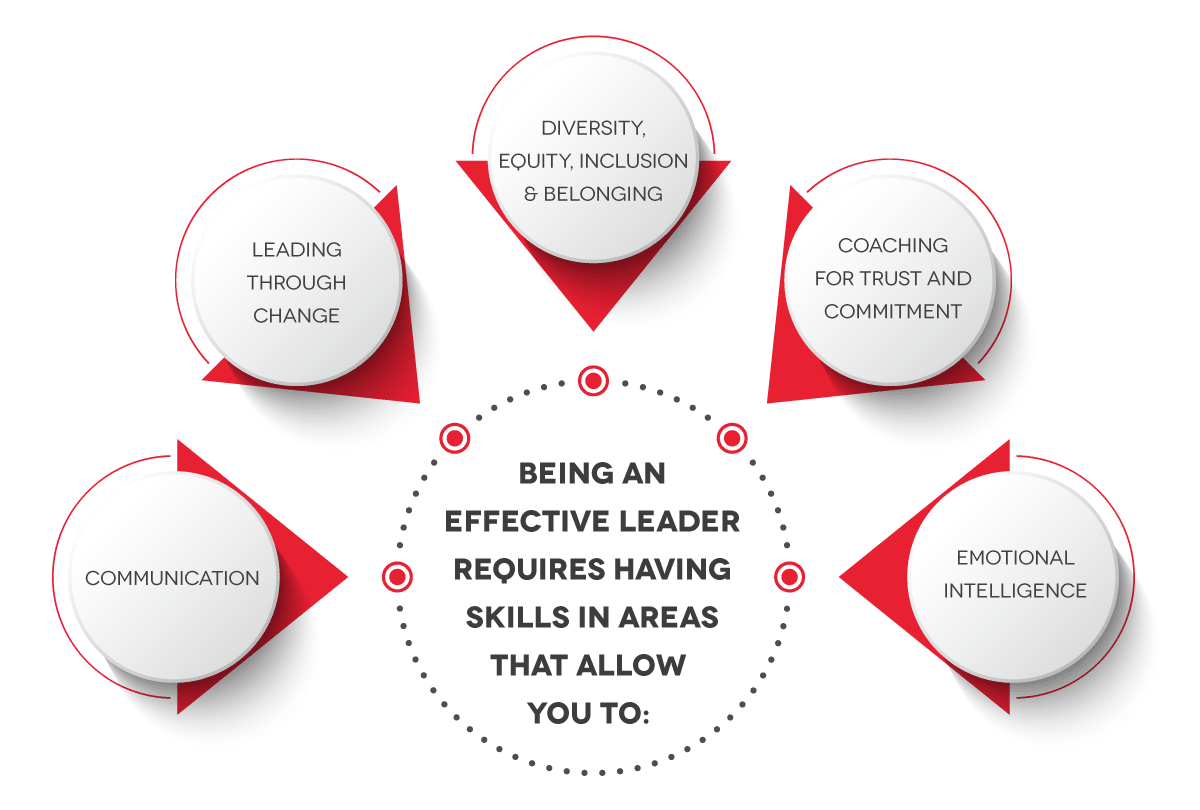 In Leadership, you might need these 3 qualities.
Decision-Making
Stepping into the shoes of a leader is a huge responsibility. It requires making difficult decisions without losing the confidence of your team — often with additional hurdles, such as time and budget constraints. Our seminars can help you learn how to keep calm and structure your thought process, as well as how to explain your reasoning to win team buy-in. 
Integrity
A trait and a skill that is honed over a long term, leadership tends to mean establishing and maintaining integrity is a prominent facet to having the respect of those you wish to lead. Having the knowledge to navigate effectively communicating with high levels of integrity when in a new setting and how to identify situations in which integrity will be publicly tested will help you ensure you are seen as a leader. 
Innovation
Helming the role of a leader does not mean being an inventor but instead opening up yourself to creating innovative solutions for problems and consistently seeking ways to better inspire, catalyze and achieve. Seek the knowledge required to foster innovation in your team and
Top 5 Leadership Skills 
Many hold the perception that possessing leadership qualities is something you are born with. Many of the world's greatest leaders have learnt and honed the craft of leading over time. The first step in doing so is in the ability to identify the qualities that people want and need in a leader. In a recent Harvard Business Review article did just that, asking participants around the world to pinpoint the skills they associate with leadership. The findings that emerged identified several primary themes: self-motivation, ability to foster connection, and ethics.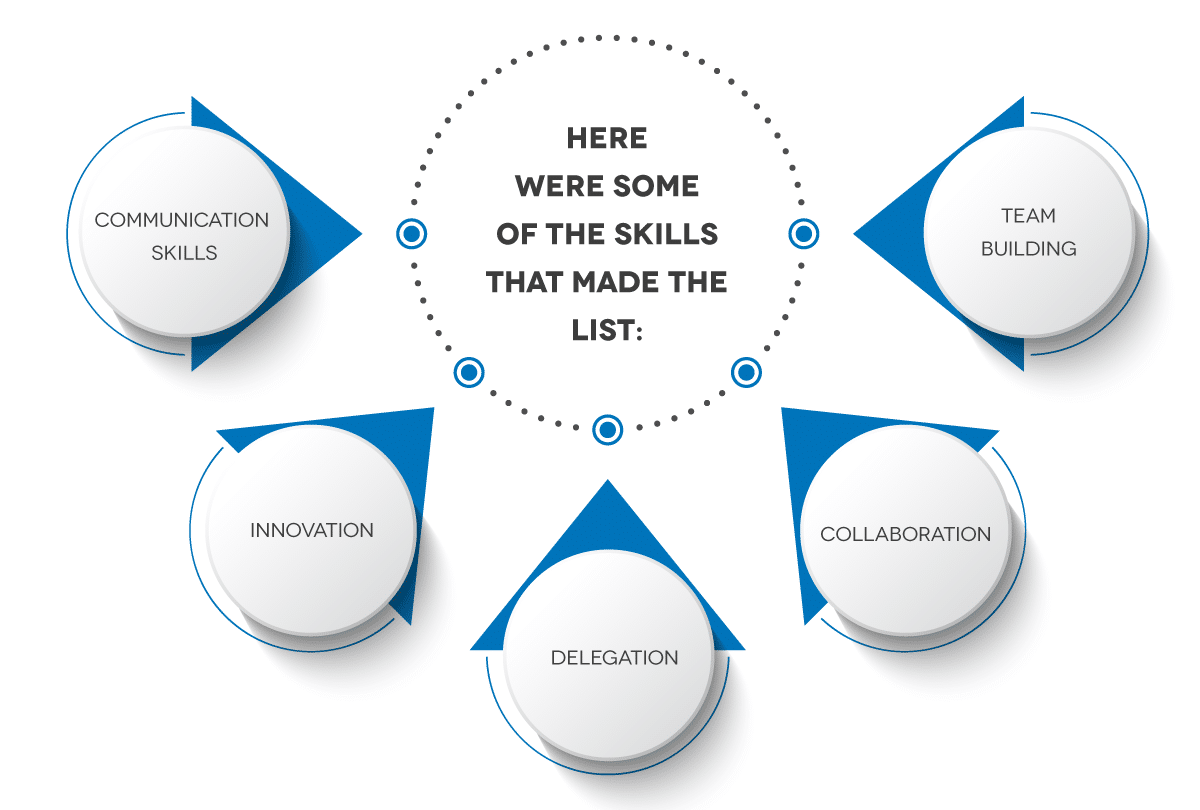 Communication Skills 
The make of an effective communicator is comprised of many different skill sets, from being able to communicate your ask clearly to presenting your views with authority and persuasiveness. In addition, leaders need to be adept not only at achieving these outcomes with their typical work team but at being able to replicate them across new settings and audiences. That means taking the time to learn the primary tenets of communication. 
Team Building 
Leaders need to foster camaraderie and collaboration between the team members they oversee. That means identifying their strengths and passions, establishing clear but malleable frameworks for collaboration, keeping fairness top of mind to avoid inter-team resentments, and building out incentive models that reward working toward a common goal. 
Collaboration 
The best leaders are ones capable of demonstrating the work — and workplace culture — they wish to inspire. That means rolling up their sleeves and becoming one with the team. Our training sessions will help you become an expert collaborator by instilling essential subskills, such as trust, close listening, open-mindedness and organization. 
Innovation 
Being a leader doesn't mean being an inventor—but it does mean opening yourself up to inventive problem-solving and continually seeking ways to better inspire, catalyze, and achieve. Learn how to foster innovation in others and in yourself, as well as how to implement research, risk analysis, and testing measures to take that innovation to the next level. 
Delegation 
Running a team that executes on time and on task means ensuring you are not acting as a bottleneck in the collaborative process. However, delegating effectively often poses a challenge for perfectionists who wish to oversee every detail. Learn to delegate better by learning how to identify team members' key strengths, how to clearly communicate project needs, and how to provide feedback that gets you to the desired end product. 
Why AMA? 
For nearly a century, the American Management Association (AMA) has been known for highly effective leadership training and has become a reliable and trusted partner for organizations around the globe. With AMA's highly interactive, expert-led learning solutions, both virtual and in-person—you and your business can be confident of high-impact, results-focused training experiences aligned to your exact goals. 
The next section is aimed at shining some light on some of the top-selling AMA courses to help you gain that edge you need at your workplace and advance your career forward. 
---
LEADERSHIP 
AMA's leadership training courses and seminars help you develop the qualities of good leadership that are essential for career and organizational success. 
You can now set a course for growth. AMA's leadership training courses help with new leadership strategies to bring out the best in you and your team.  
1) AMA – The Voice of Leadership: How Leaders Inspire, Influence and Achieve Results 
People need to hear what you have to say. You'll learn practical techniques to shape your leadership messages, hone an authentic leadership voice and engage in powerful conversations. 
2) AMA – Leading with Emotional Intelligence 
Ignite commitment and help your employees reach their greatest potential through emotional intelligence. 
3) AMA – Developing Executive Leadership
Join millions of team leaders who have trusted the expert faculty at AMA for their executive leadership training needs. 
4) AMA – Preparing for Leadership: What It Takes to Take the Lead 
Do you need leadership training to prepare you to take that next step? Learn how to get noticed and selected for a leadership position and develop effective leadership skills required of confident leaders. 
COMMUNICATION 
In a world with an 8-second attention span, gaining attention isn't easy. 
AMA's courses are aimed at individuals looking to improve their business communication skills – from interpersonal and presentation skills to perfecting their professional writing techniques.  
1) AMA – Responding to Conflict: Strategies for Improved Communication 
Increase your success by proactively improving your conflict management skills. 
2) AMA – How to Communicate with Diplomacy, Tact and Credibility 
Be a consistently professional communicator—even in difficult circumstances. 
3) AMA – Expanding Your Influence: Understanding the Psychology of Persuasion 
Apply the principles of psychology from this seminar to influence and persuade others. 
4) AMA – Getting Results Without Authority 
Unleash your personal power to negotiate, influence and persuade. 
BUSINESS ENHANCEMENT 
Focus on building skills you need to maximize your potential and guide your career advancement. 
Strengthen your level of self of self-awareness and grow your professional skills and competencies that you might require whether working independently or managing a team. Explore the skills you need to navigate today's robust business environment.  
There is enough time in a day! Learn the most effective ways to manage it. 
2) AMA – Managing Chaos: Tools to Set Priorities and Make Decisions Under Pressure 
Set priorities and learn to control chaos in the workplace. Attend this seminar and get proven solutions for managing chaos and minimizing its negative impact. 
ANALYTICAL SKILLS 
Transform results by unleashing the power of Data and Analytics 
Find the 'wow factor' in complex data or seize unseen opportunities for growth and success through AMA's Data Analytics course. Increase your competitive edge.  
Demonstrate clearer and more effective critical thinking skills for business. In this course, you'll learn and practice techniques to generate breakthrough ideas and solve your most pressing problems. 
2) AMA – Analytical Thinking, Problem Solving and Decision Making   
Get powerful problem-solving skills to more successfully reason through business problems. This seminar introduces you to fundamental thinking processes so that you can successfully analyze and solve a wide variety of business problems. 
3) AMA – Developing Your Analytical Skills: How to Research and Present Information 
Quickly synthesize qualitative data, determine implications, and make informed decisions. In this course, you'll learn the basics to implement a process for data analysis that ensures you're focusing on the most critical information, involving the right people, and conveying your message in terms your audiences will understand. 
Click on the banner below to see our full suite of AMA courses. 
Looking for real results from your online training experience? Only AMA's training is backed by our decades of proven training expertise, including more than 10 years of perfecting the virtual classroom. Experience carefully curated content developed with leading subject matter experts.
Syazana Khan
A communications specialist and technology wordsmith with over 2 years experience in the IT and professional development training arena.