PERKESO EIS: Get Back into the Workforce through Uspkilling
PERKESO EIS: Get Back into the Workforce through Uspkilling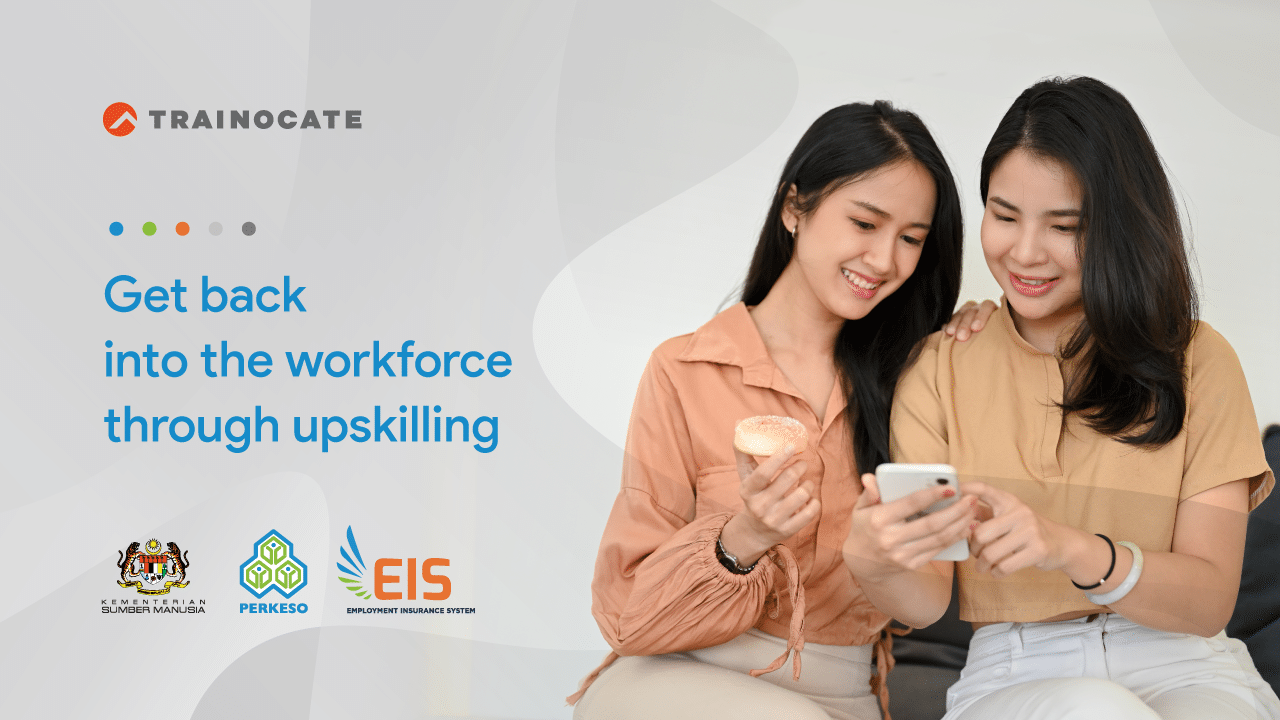 PERKESO's 'Return to Work' Program: A Game-Changer for Unemployed Malaysians
Unemployment had grown rampant due to the pandemic, with many businesses and companies unable to operate at a normal capacity during the many waves of lockdowns.
Malaysia's unemployment rate hit a staggering 5.3 percent in 2020, the highest it has been in over three decades and in early 2021 stood at 4.6 percent. That being said, in a more positive light, the most recent data recorded – as of June 2022 – is the lowest since the onset of the Covid-19 pandemic, at 3.9 per cent.
The dip in unemployment can be contributed to the re-opening of all economic sectors as well as the removal of international travel restrictions. Despite that, there are still more people that are waiting to either enter the workforce or return to it.
This blog post serves to highlight PERKESO's flagship 'Return to Work' program aimed at helping unemployed Malaysians get back into the workforce.  
PERKESO/SOCSO (Pertubuhan Keselamatan Sosial/Social Security Organization) launched their flagship 'Return to Work' program that has now extended its cover of providing Employment Services (EIS Perkeso) to Insured Persons that have lost their jobs; this is in addition to their earlier coverage criteria's comprising of those who have sustained employment injuries and illnesses and are unable to return their employers – as provisioned under the Employment Insurance System (EIS), Section 44 of the Employment Insurance System Act 800.  
The standout feature of EIS Perkeso/SOCSO's Employment Services lies in the placement approach that is employed within the program. The Employment Services Officer deploys several tried and tested mechanisms such as individual support and takes a case management approach, to assess the candidate and ensures that they are well positioned to progress to the next step. The Insured Person will be provided with a dedicated SOCSO Employment Services Officer who will be responsible for assisting the Insured Person through career counselling, helping with the job search, channeling potential vacancies, advising on training courses to close skills gaps that are identified as well as job matching.
These processes will be ongoing until the individual is able to obtain gainful employment. To top that off, upon returning to the workforce, the Employment Services Officer responsible will closely monitor the progress of the Insured Person at work for at least 3-6 months.  
Upskill and return to the workforce with Trainocate Malaysia
Trainocate Malaysia is working in partnership with Perkeso (SOCSO) to ensure that our nation's workforce jumps back into action on two feet after over two years of grappling with the pandemic. We are hoping that the program on top of providing new career opportunities for those who are unemployed will also have a positive domino effect in boosting the economy further.
Trainocate will assume the role of Perkeso EIS training provider, offering skills training in the most sought-after certification courses across various industries. This will play the pivotal role of bridging any skills gap that has been identified by the Employment Services Officer and will increase the unemployed individual's prospects of scoring gainful employment moving forward.  
The Impact of Upskilling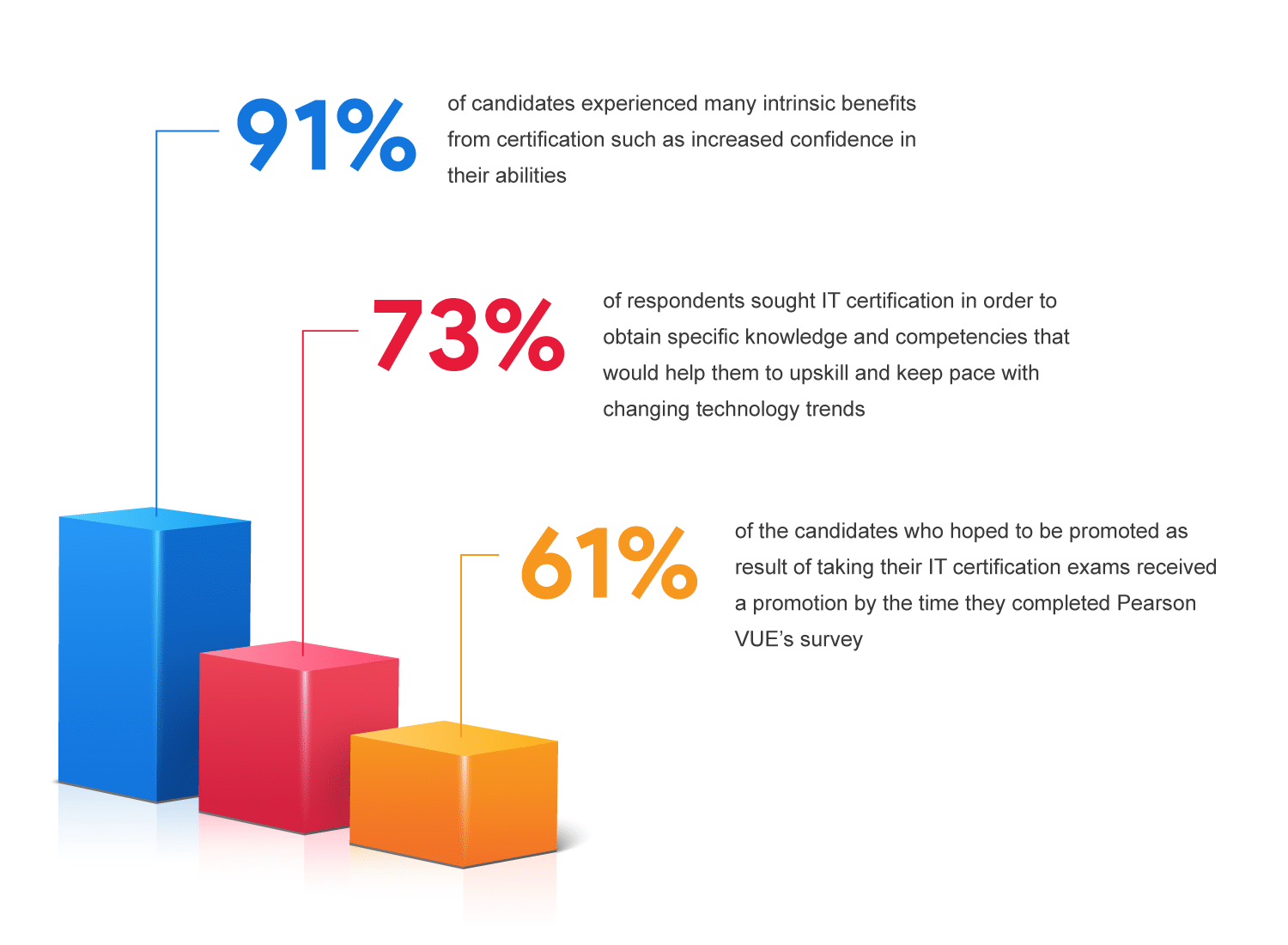 Ruby Kaur, Country Manager of Trainocate Malaysia shares that, "the most pivotal advantage that training and certification provides is the element of credibility. By gaining industry recognition, you are informing your prospective employers that you have the skills to push their organization forward."  
A high value and industry recognized credentials will ensure that you preserve a high level of knowledge and skill within your profession. These credentials also help demonstrate that you are committed to mastering your skills, harnessing them when needed and continuously learning. If you are unemployed this will give you an edge to stand out amongst the throngs of other potential candidates, vying for that role that you desire as well.
Similarly, if you were laid off/retrenched and are looking for a new career opportunity, with newfound credentials, you will be able to land a potential promotion from your last role and an increased salary. According to Pearson Vue, "91% of hiring managers report certification is an important criterion for hiring."  
EIS (Employee Insurance System) in Numbers 
as of 24 June 2022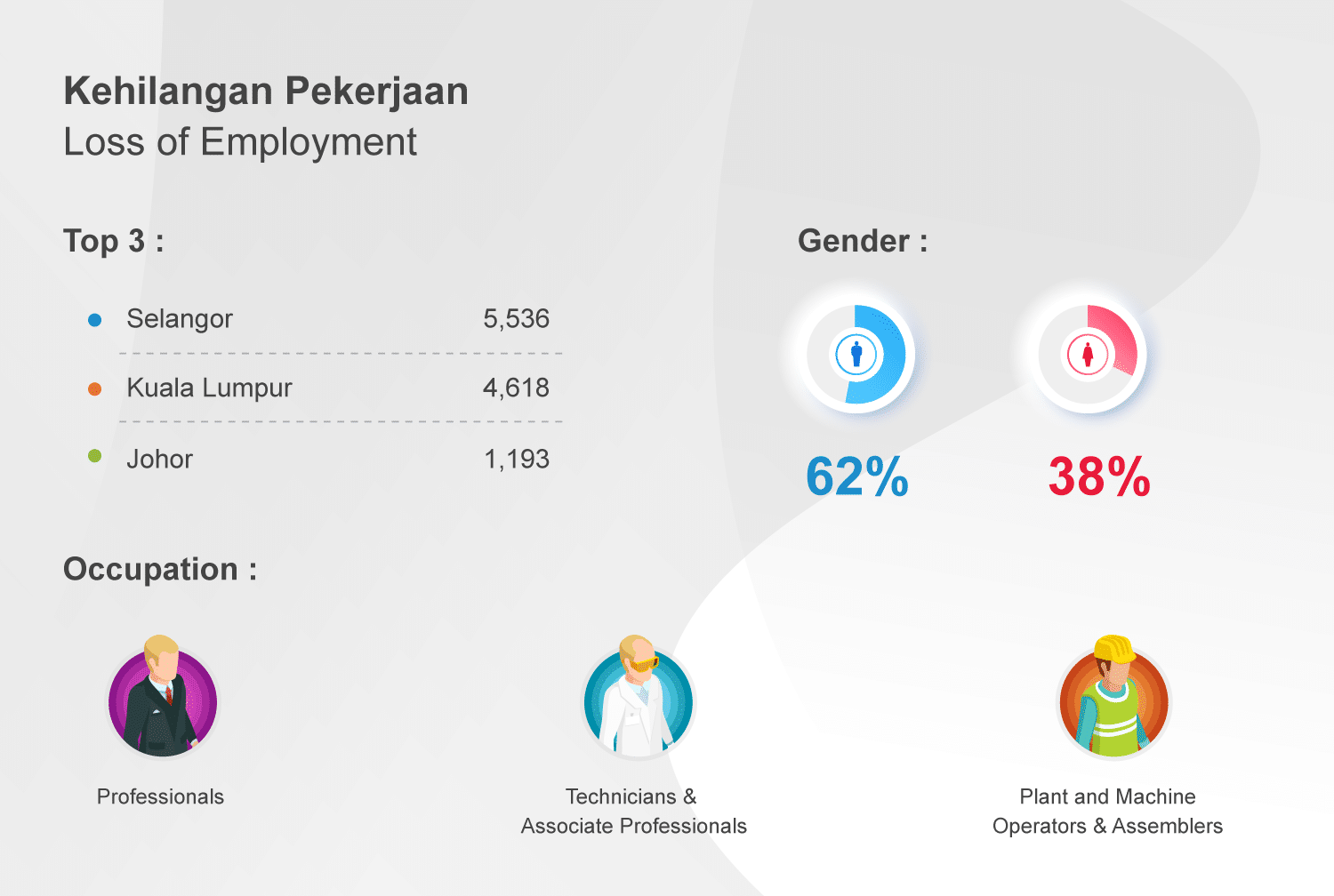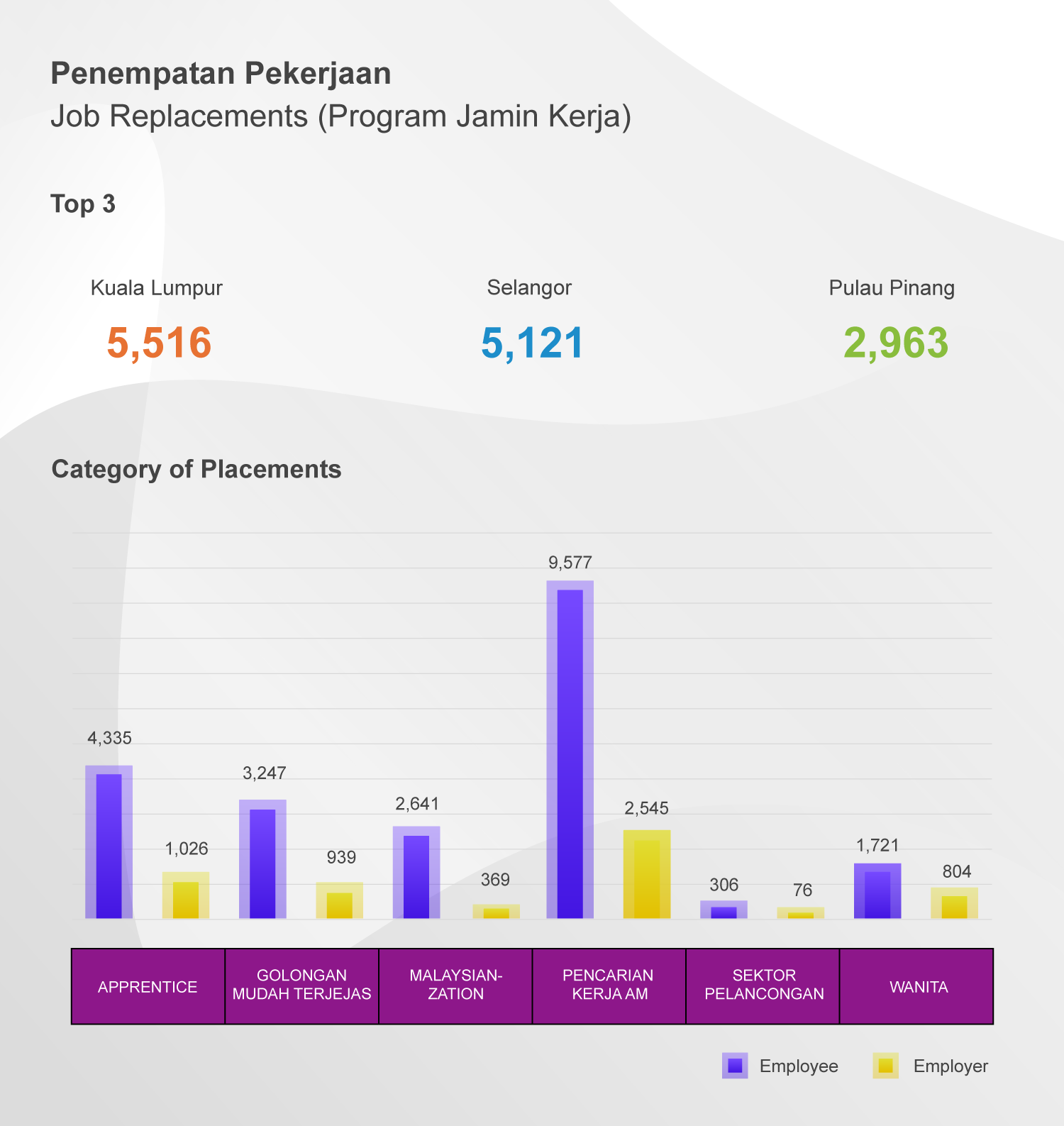 Getting certified is a solid way to find your footing back into the workforce. Your credentials show your commitment to growth and continuous learning as well your credibility in implementing the best practices in technology into the organizations, helping expand and increase its profits.
Here are some of our top recommended courses at your behest, to get you started on your lifelong journey.
AWS-TE: Technical Essentials on AWS
The AWS-TE: AWS Technical Essentials introduces you to essential AWS services and common solutions. The course covers the fundamental AWS concepts related to compute, database, storage, networking, monitoring, and security. You will start working in AWS through hands-on course experiences. The course covers the concepts necessary to increase your understanding of AWS services, so that you can make informed decisions about solutions that meet business requirements. 
| Course Code | Course Title | Days | Mode | Jan-24 | Feb-24 | Mar-24 |
| --- | --- | --- | --- | --- | --- | --- |
| AWS-TE | AWS Technical Essentials | 1 | ILT/VILT | 9 | 20 | 5 |
AWS Certified Solutions Architect – Associate
The AWS-ARC: Architecting on AWS training course is intended for solutions architects, solution-design engineers, and developers seeking an understanding of AWS architecting. In this AWS Architect training course, you will learn to identify services and features to build resilient, secure and highly available IT solutions on the AWS Cloud. 
Architectural solutions differ depending on industry, types of applications, and business size. AWS Authorized Instructors emphasize best practices using the AWS Well-Architected Framework, and guide you through the process of designing optimal IT solutions, based on real-life scenarios. The modules focus on account security, networking, compute, storage, databases, monitoring, automation, containers, serverless architecture, edge services, and backup and recovery. 
At the end of this highly popular AWS course, you will practice building a solution and apply what you have learned with confidence. 
| Course Code | Course Title | Days | Mode | Jan-24 | Feb-24 | Mar-24 |
| --- | --- | --- | --- | --- | --- | --- |
| AWS-ARC | Architecting on AWS | 3 | ILT/VILT | 10-12 | 21-23 | 6-8 |
AWS Certified SysOps Administrator – Associate
This AWS Systems Operations course teaches systems operators and anyone performing system operations functions how to install, configure, automate, monitor, secure, maintain and troubleshoot the services, networks, and systems on AWS necessary to support business applications. The course also covers specific AWS features, tools, and best practices related to these functions. 
Cisco Certified Network Associate
Cisco CCNA certification proves you have what it takes to navigate the ever-changing landscape of IT. CCNA exam covers networking fundamentals, IP services, security fundamentals, automation and programmability. Designed for agility and versatility, CCNA validates that you have the skills required to manage and optimize today's most advanced networks.
Microsoft Certified: Azure Fundamentals
The Microsoft Azure Fundamentals certification offers the basics you need to build your technical skills and your confidence. Prove your knowledge of Azure cloud computing concepts, models, and services, such as public, private, and hybrid cloud, in addition to infrastructure as a service (IaaS), platform as a service (PaaS), and software as a service (SaaS). And show your expertise on how Azure supports security, privacy, compliance, and trust.
Google Cloud Associate Engineer
Explore and deploy infrastructure components such as networks, systems, and applications services with Compute Engine. This Google Cloud course covers deploying practical solutions, including securely interconnecting networks, customer-supplied encryption keys, security and access management, quotas and billing, and resource monitoring.
Frequently Asked Questions:
Am i Eligible to receive vocational training upon loss of employment?
Only EIS Plus recipients are eligible to attend vocational training funded by SOCSO. The funding value is capped at RM4,000.
How do I apply for vocational training?
Please submit interest form on our Perkeso EIS training page on our website.
What kinds of training is offered under Perkeso EIS program?
Trainocate Malaysia offers a wide range of IT courses from renowned vendors (AWS, CompTIA, Cisco, Google Cloud, Microsoft and more).
Syazana Khan
A communications specialist and technology wordsmith with over 2 years experience in the IT and professional development training arena.