Google Gemilang: Google UX Design Professional Certificate
Google Gemilang: Google UX Design Professional Certificate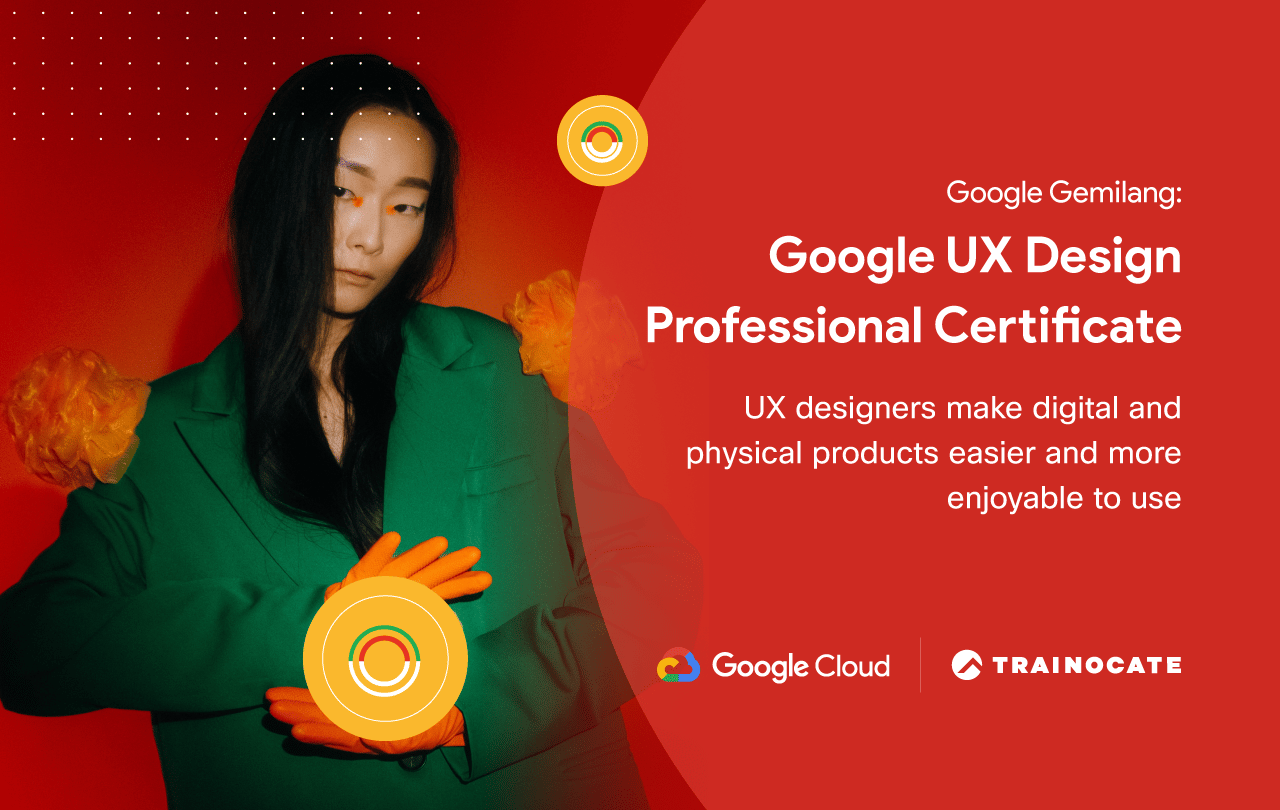 The Origin Story 
The term "user experience" was coined by Don Norman, co-founder of The Nielsen Norman Group. He defines it as including all aspects end user interaction with company products and services among other things in 1990s  
In his own words: "The goal here is not just to make a good product but also one that people will love using." 
First, let's define UX. 
We can start by defining UX, which stands for "user experience" and is a broad term mostly used to describe the usability of web design. To simply summarize, the design and feel of an interface will have impacts on how people interact with it – for example turning something as simple as pressing down one button in order reach your desired outcome.  
According to an article by Adobe, "Similarly, in the digital design world, UX refers to everything that affects a user's interaction with a digital product." 
It is said that when your customers use a product, there are ways that the evaluate their experiences with it. Here are the following criteria that Adobe has discovered, most often implemented. 
Value: Does the product provide value to them?

 
Function: The way (s) in which the products work.

 
Usability: How easy the product is to use?

 
General impression: Is the product pleasant to use?

 
So, why is UX so important?
UX designers are the lifeblood of any product, especially one with ambitions for success. By putting your customers' needs at center stage in every design decision and learning about their expectations firsthand through research you'll end up building a loyal following that will sing praise to share on social media or talk favorably around watercooler conversations everywhere. As customers readjust and navigate digital transformations, the role of a UX designer in any organization becomes even more prominent, thus why Google has come up with this UX design course, to ensure that with your newfound UX skills, you can be in demand too.  
You can now gain a Google credential for free, through the Google Gemilang programme.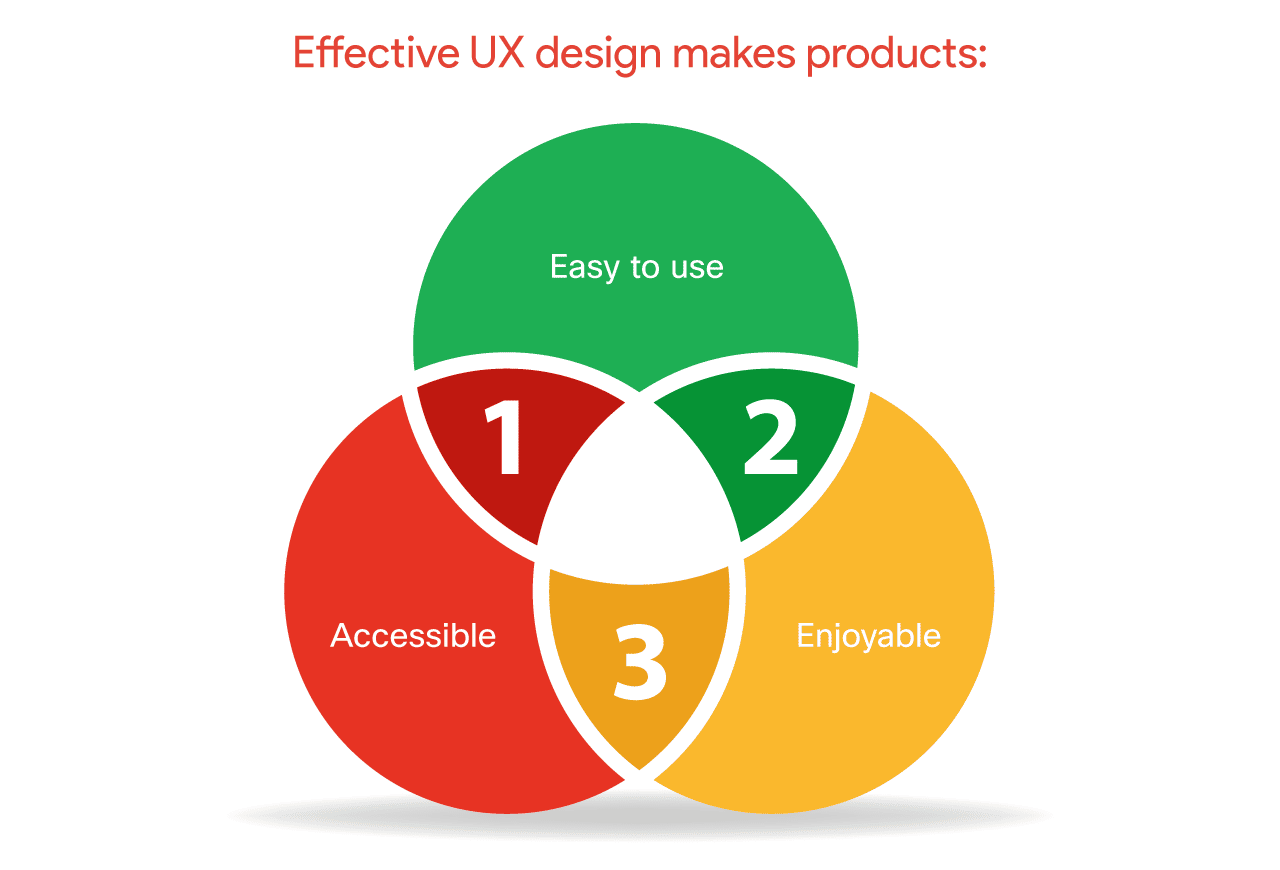 Google Gemilang
Trainocate is proud to be working with the Grow with Google team under the Google Gemilang programme to offer scholarships for underrepresented learners from all backgrounds in Malaysia. 
Graduates from these courses will not only gain new skills through Google's expertly designed courses hosted on the Coursera platform but will also get an opportunity to secure jobs with some of Malaysia's top companies and businesses through the Gemilang Employer Consortium.  
The Google Career Certificates are self paced online training courses made available on the popular e-learning platform Coursera and are designed for all learners regardless of experience. There are six certifications offered under the programme currently:
Google Professional Certificates 
The internet is an amazing place; it's also become a key part of our lives. Google has recognized this trend, and in partnership with Coursera they're introducing new programs that will help you upskill or advance your career goals.  
The courses are designed to be flexible, simple and quick. You can complete these classes in less than six months, with under 10 hours of study per week, with our easy-to learn format that uses hands on projects for you to grasp the requirements of your subject area.  
Google UX Design Professional Certificate
With 7 courses and under 10 hours per week over a course of six months or less, you can complete this certificate in less than 6 months. You will be able to create designs on paper as well as digital tools like Figma or Adobe XD by the end of course.  By the time it's done with 200+ interactive practice-based activities and assessments that simulate real world UX design scenarios – all designed for success within today's workplace environment–you'll have a portfolio showcasing your skills ready-to go out into employers right away.  
Through a mix of videos, assessments, and hands-on activities, you'll get introduced to initiating, planning, and running both traditional and Agile projects. You'll develop a toolbox of templates and artefacts to demonstrate your understanding of key project management elements, including managing a project schedule, budget, and team. You'll also get access to a resume-building tool, mock interviews, and career support designed to help you with your job search. 
All the details you need
Key competencies that will be gained:  
A portfolio with 3+ projects

 

Experience working in Figma and Adobe XD

 

Knowledge of the core UX design concepts (e.g., usability studies, design sprints, accessibility)

 

Basic understanding of UX research and how it informs design

 
Skills to be gained:  
Identifying and creating risk management plans 

 

Understanding process improvement techniques

 

Managing escalations, team dynamics, and stakeholders

 

Creating budgets and navigating procurement

 
Utilising project management software, tools, and templates

 

Practising Agile project management, with an emphasis on Scrum

 
Get a job in UX design, with help from Google
Learn about the foundations of user experience (UX) design and gain the skills you need to find an entry-level job as a UX designer.
Go Cloud! – The Google Cloud Skilling Programme!
Say hello to Go Cloud, a Google initiative that turbocharges your skills! It's all about helping Malaysians get familiar with the popular Google Cloud tools.
In partnership with Cloud Mile, you can kickstart your learning journey with 5 free learning paths. These paths cover exciting areas like Generative AI and BI & Analytics.
With Go Cloud, you'll become proficient in using cloud tools. These skills are essential in today's digital era. Let's grow together!
Don't wait, click on the banner below to join the Google Go Cloud Skilling Programme now. Hurry, spots are limited!
Syazana Khan
A communications specialist and technology wordsmith with over 2 years experience in the IT and professional development training arena.