Google Gemilang: Google Project Management Professional Certificate
Google Gemilang: Google Project Management Professional Certificate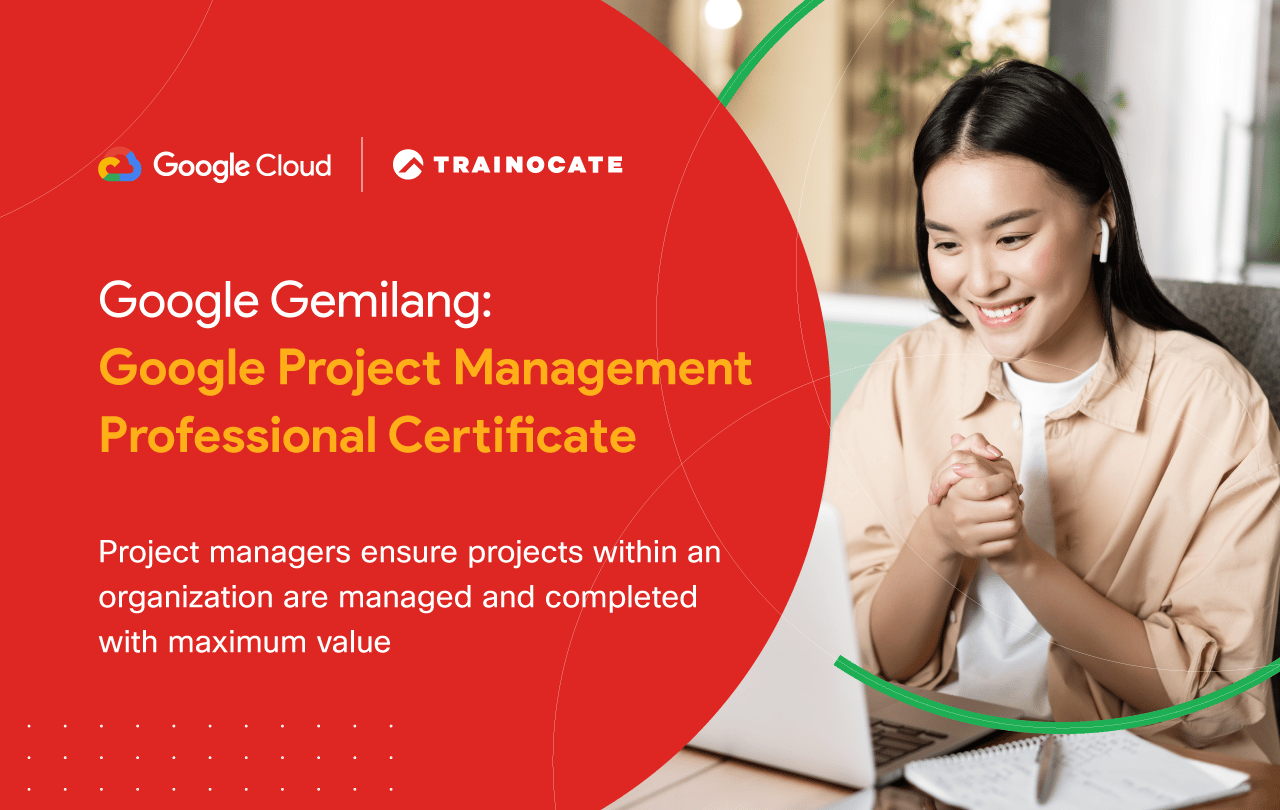 Gemilang, a Grow with Google programme
Google Malaysia has announced a programme to help individuals and businesses grow online, as well as means to catapult Malaysia's digital economy forwards. The initiative, known as Google Gemilang, a Grow with Google programme, will provide access to digital skills training in high growth fields as well as job opportunities. The goal is to help people make the most of the internet, regardless of their location or level of experience. In this blog post we will cover one of the six certification courses covered under the Gemilang programme – Google Project Management Professional Certificate.  
Google Professional Certificates
Earning a Google professional certificate is a great way to show the world that you are a top-notch professional. With these credentials, you can prove that you have the skills and knowledge to do your job well. The certificates are available for a variety of different professions, so there is sure to be one that matches your skills and interests. Plus, the process of earning a certificate is fun and challenging, which makes it an even more worthwhile accomplishment. If you are looking for ways to improve your career, then consider earning a Google professional certificate. You won't regret it!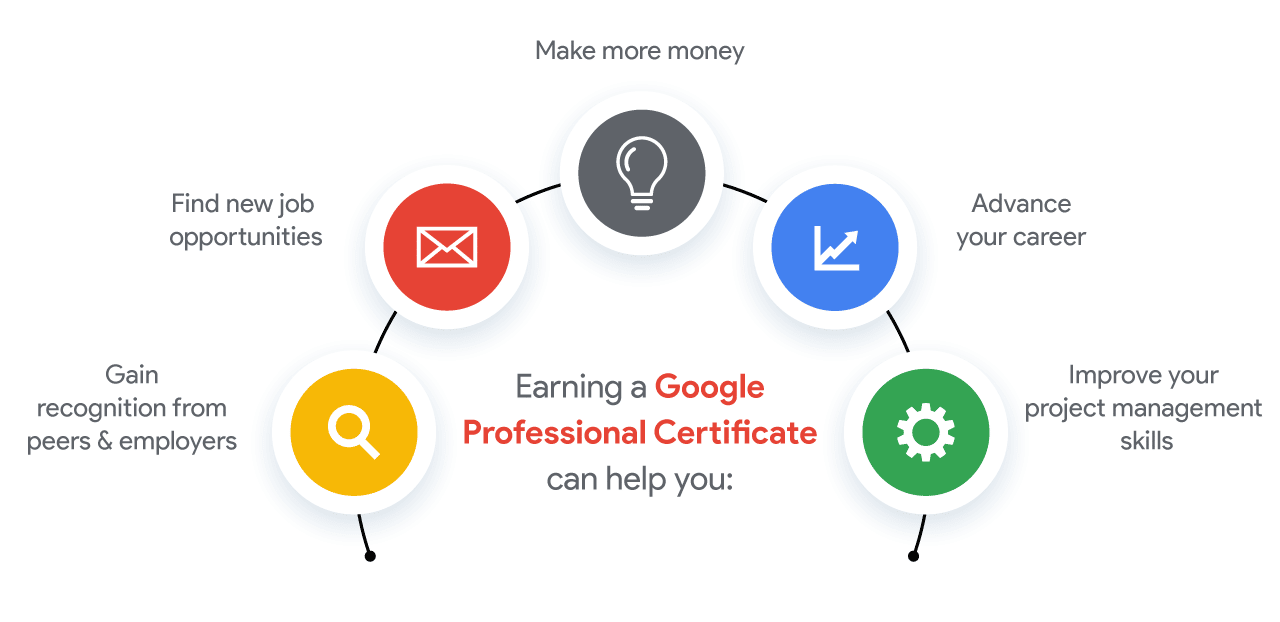 Project Management Professional Certificate
Google offers a Project Management Professional Certificate to help those who want to pursue a career in project management. The course is currently hosted on the Coursera platform. The programme is designed to give participants the skills and knowledge necessary to successfully manage projects from start to finish. The coursework covers topics such as project initiation, planning, execution, monitoring and control, and closeout. In addition, participants will learn about effective communication, risk management, and change control.  
If you love solving problems and would like to find out how your skills stack up against others', take this Professional Certificate. It's designed by Google for people with no experience or degree who want a competitive edge in the high-growth field of project management. After taking this Professional Certificate, you will be qualified to take on any project management job opportunity with your new skillset. You'll have an edge over other candidates in demand right now–and stand out during scarce hiring periods! 
Skills to be gained from this certification course:
Gain an immersive understanding of the practices and skills needed to succeed in an entry-level project management role;

 

Learn how to create effective project documentation and artifacts throughout the various phases of a project;

 

Learn the foundations of Agile project management, with a focus on implementing Scrum events, building Scrum artifacts, and understanding Scrum roles;

 

Practice strategic communication, problem-solving, and stakeholder management through real-world scenarios;

 
Platforms and Tools Learnt: 
Spreadsheets (e.g. Google Sheets, Microsoft Excel), word processing applications (e.g. Google Docs, Microsoft Word), and presentation applications (e.g. Google Slides, Microsoft PowerPoint, Keynote) will be used in this course. Additionally, learners will have the option to use Asana and to learn about other common work management tools.
Gain the skills you need to be successful in your career with this 6-month certificate from Google. Learn how others have started their own journey as leaders, architects and engineers by gaining knowledge on all aspects of project management including planning processes such as risk assessment or team dynamics which will prepare them for success at work today.  
 Frequently Asked Questions
Why start a career in project management?
Project managers are in high demand. As the workplace continues to grow and evolve, project managers serve as a pivotal piece to an organization's ability to adapt and remain agile.
Project managers are natural problem-solvers. In addition to setting the plan and guiding teammates through the project, they are tasked with managing changes and risks. Each day is dynamic and different for a project manager because they are at the center of the project — building relationships, prioritizing tasks, and delivering results! Using various tools and templates, as well as a unique skill set, the project manager brings order to chaos.
Why enroll in the Google Project Management Certificate?
The Google Project Management Certificate not only focuses on project management artifacts and skill sets, but essential business acumen skills like stakeholder management, influencing, critical thinking in problem solving, and effective communication.
You'll learn these job-ready skills in our certificate program through interactive content (discussion prompts, quizzes, and hands-on activities) in under six months, with 5-10 hours of study a week. Along the way, you'll work through a curriculum designed with input from top employers and industry leaders, like the Project Management Institute (PMI) and Scrum.org.
After you've graduated from the program, you'll have access to career resources and be connected directly with employers hiring for open entry-level roles in project management.
What project management jobs can I qualify for upon completion?
Whether at a small company or a large enterprise, project managers are responsible for planning, organising and coordinating projects so they can be delivered on time and on budget.
Project manager
Project coordinator
Project analyst
Operations manager
Technical project manager
Will completing this certificate help prepare me for Project Management Institute certifications?
Project Management Institute (PMI) is a global nonprofit membership organization dedicated to advancing the profession and practice of project management by providing organizations and individuals with tools, publications, and other resources, including globally-recognized standards, credentials, and certifications.
Google is an approved member of the Project Management Institute's Authorized Training Partner Program, which ensures practitioners have access to consistent and high-quality training experiences. Those who complete the Google Project Management Certificate will qualify for over 100 hours of project management education that apply directly to requirements for globally-recognized PMI credentials, like the Certified Associate in Project Management (CAPM)® certification, at a discounted price.
Go Cloud! – The Google Cloud Skilling Programme!
Say hello to Go Cloud, a Google initiative that's like a skills turbocharger! It's here to help Malaysians dive into the world of Google Cloud tools, which are in high demand.
In partnership with Cloud Mile, you can begin your learning journey today with 5 free learning paths. These pathways cover exciting areas like Generative AI and BI & Analytics.
With Go Cloud, you'll become proficient in using cloud tools, a vital skill in today's digital age. Let's succeed together!
Click on the banner below to join the Google Go Cloud Skilling Programme now. Hurry, spots are filling up fast!
Syazana Khan
A communications specialist and technology wordsmith with over 2 years experience in the IT and professional development training arena.