Network automation for everyone
Network automation for everyone
The state of networking – now.
Network management has persisted with little to no changes over the decades despite substantial changes within network technologies. Traditional approaches have faltered by failing to keep up with rapidly evolving developer needs and application requirements. This has caused more organizations to implement automation into network services management. Automating network management provides more control and visibility into network resources.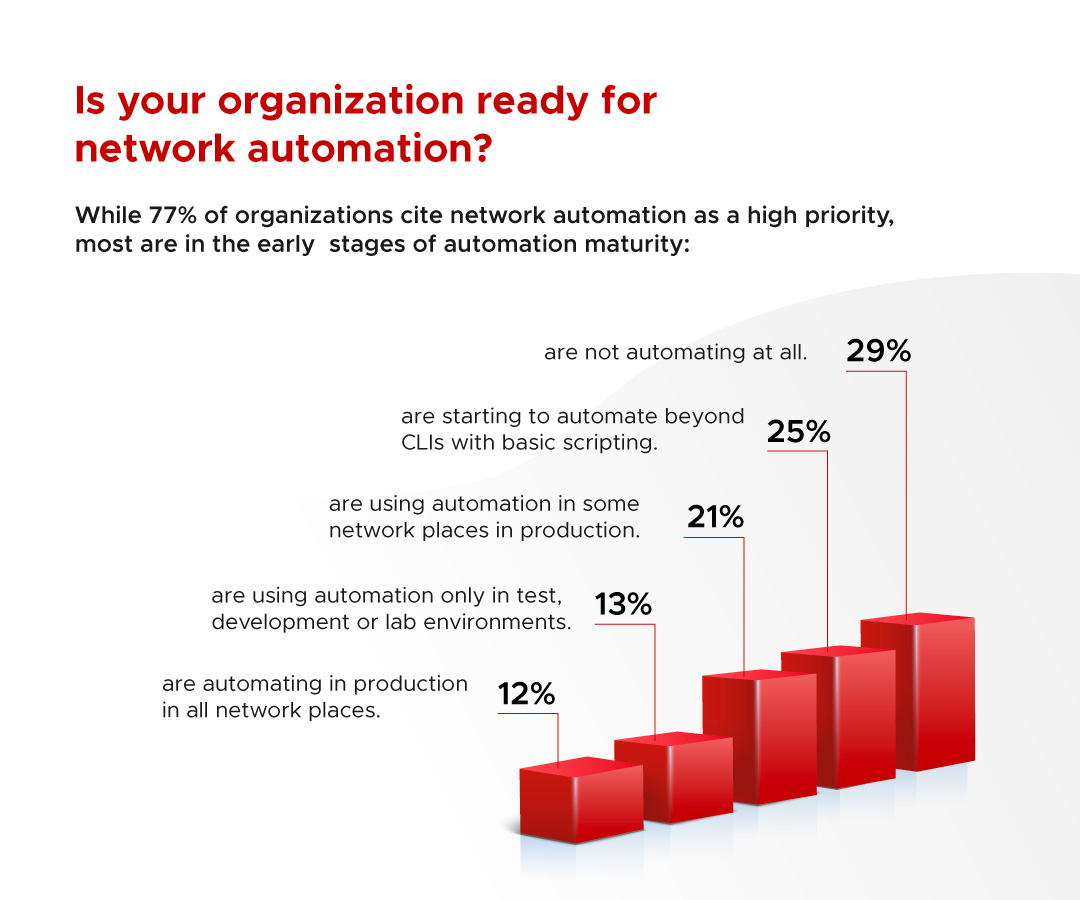 Traditional approaches will hold you back? 
Network automation can help you accelerate operations 
Traditional and manual approaches to network configuration and updates take too long and are prone to errors to effectively support the needs of rapidly shifting applications and developer requirements.  
These hands-on processes make it difficult to: 
Provide a high level of service to users. 

 

Deliver resources to application development and IT operations teams on demand. 

 

 Implement change control and configuration processes. 

 

Understand and manage inventory effectively. 

 

Maintain configuration standards across disparate network platforms. 

 

Build more proactive and self-sufficient NetOps teams.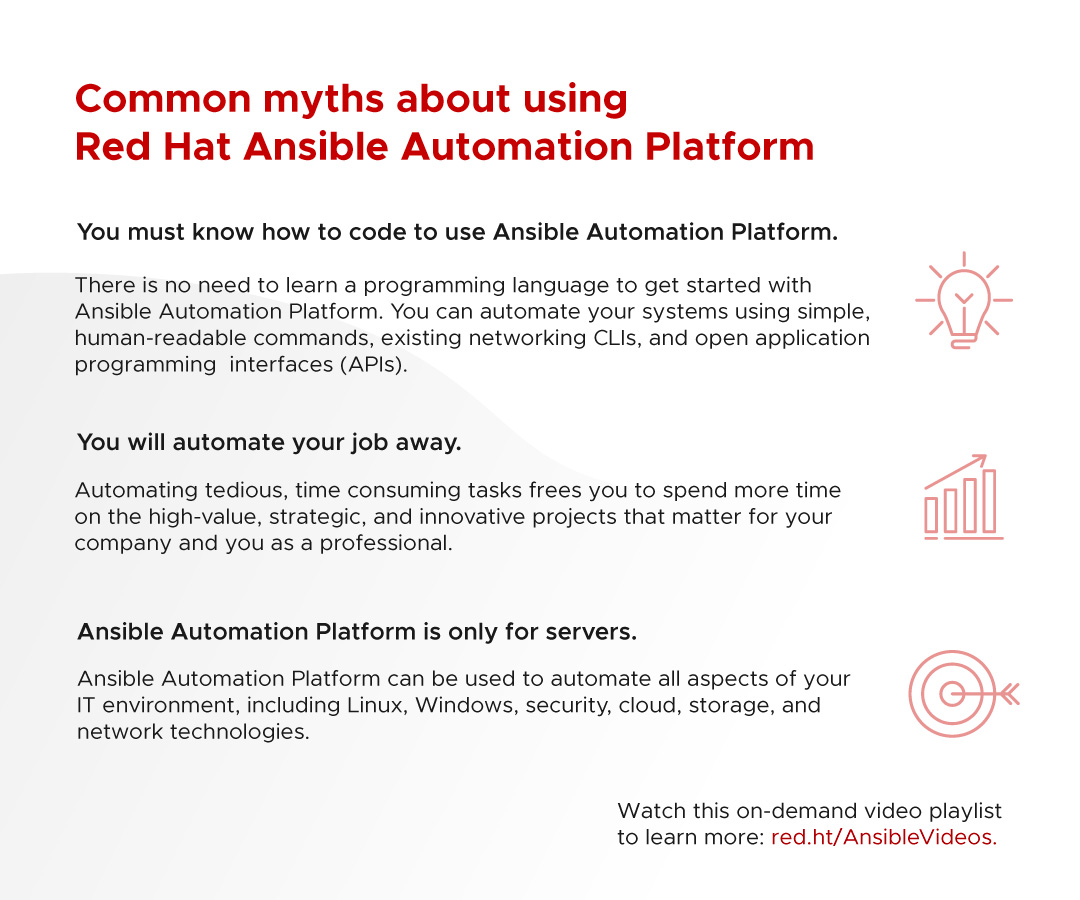 What is network automation?
"Network automation uses programmable logic to manage network resources and services. It allows NetOps teams to rapidly configure, scale, secure, and integrate network infrastructure (layers 1-3) and application services (layers 4-7)." 
Why automate your network? 
Here are the benefits for organizations of all sizes, across industries: 
Improve your team's ability to respond faster to increased demand for changes. 
Ensure continuous compliance with changing policies and regulations. 
Identify vulnerabilities and implement fixes across your entire network. 
Increase network availability with more effective testing and management. 
Trust Red Hat to help build skills and knowledge through flexible training options, real-world content and validation of skills through hands-on certification exams. Maximize your team's skills and the impact of your organization's technology investments with these recommended Red Hat® Training and Certification courses:
DO417: Microsoft Windows Automation with Red Hat Ansible
Microsoft Windows Automation with Red Hat Ansible (DO417) teaches you how to automate administration on Windows Server to enable your DevOps workflow.
DO447: Advanced Automation: Ansible Best Practices
Advanced Automation: Ansible Best Practices (DO447) teaches you next-level Ansible skills, helping you design, operate, and scale Ansible Automation.
DO457: Ansible for Network Automation
Learn how to use Red Hat Ansible Automation for Networking to remotely automate configuration of network devices and perform key tests and corrections.
.
Syazana Khan
A writer and communications specialist with 2 years of experience in professional development and technology training.